Since LinkedIn's launch in 2003, the business-focussed platform has moved from strength-to-strength throughout the years to carve out its own niche. As other social media giants like Facebook, Instagram, Twitter and Snapchat continue to grow in users and features, LinkedIn has begun rolling out new changes that could rival their competition's usability, popularity, and overall practicality. With new features already added in 2020, a neater home and user profile interface for desktop; Stories; a messages revamp; supported video meetings; and even more to come for the remaining quarter, LinkedIn feels and looks easy-to-use on mobile and desktop, giving new and old users a needed refresh.
Stories and Stickers
Borrowing from Snapchat's integration of Stories which rolled out across its platform in 2013, LinkedIn has implemented its very own version of the feature with the aim to make users feel more engaged. In a socially distanced world, the feature is timely and allows users to express themselves in a casual way with their connections, as opposed to a formal article or informative blog post as users have been limited to sharing. Like other platforms, the Stories you create expire after 24 hours. Initially tested in Australia, Brazil, France, the UAE, and the Netherlands, millions of stories were shared before it went live across the world only recently. An added bonus to the feature includes localised stickers, allowing users a chance to represent their town or city, and an additional 'question of the day' sticker which encourages viewers to answer your proposed questions in their own Stories posts.
More Messaging Tools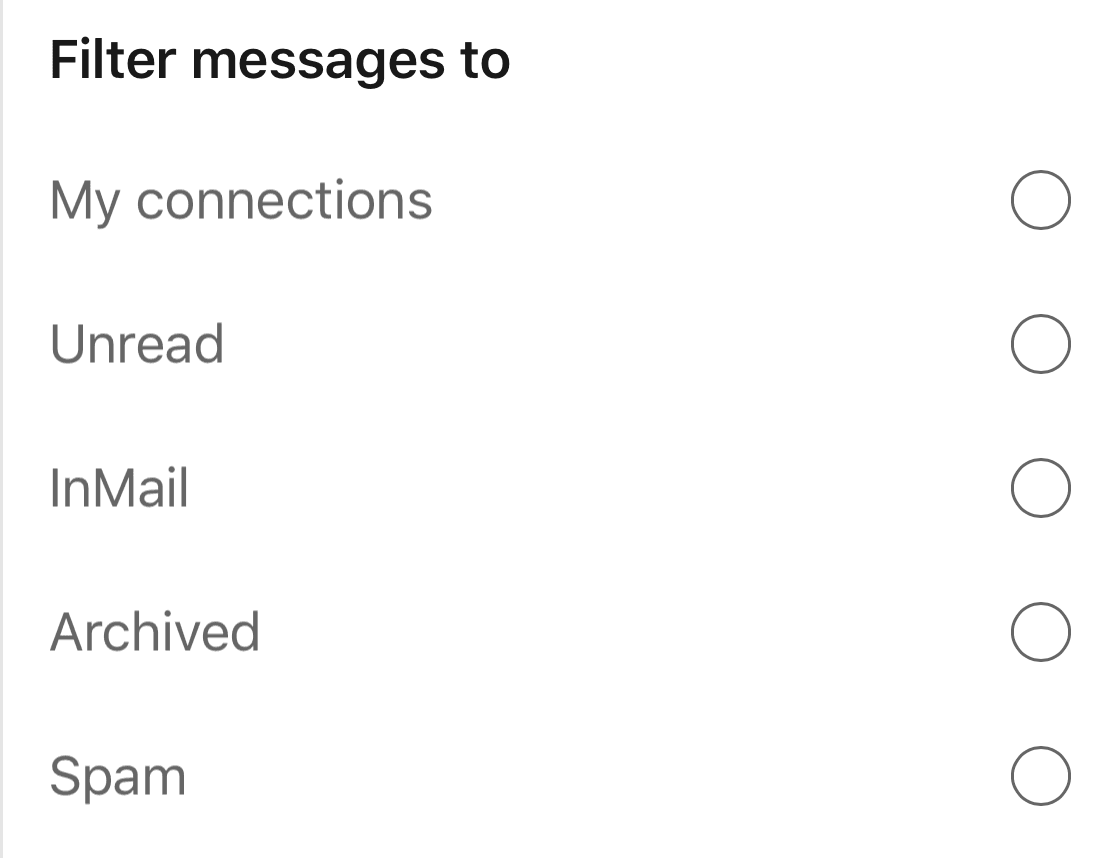 Usually a challenge for users with hundreds or thousands of connections, LinkedIn's messaging overhaul adds organisation and simplicity to your inbox. Soon, it will be easier to mark messages as 'read', delete messages, and archive those you would rather not have in your way. A planned tool to edit your messages and delete an already sent message is also on the way.
Video Meetings
Following the messaging update which is soon to arrive, video meetings can now be accessed through your LinkedIn inbox. LinkedIn supports popular video providers such as Microsoft Teams and Zoom, giving most users the convenience and accessibility to sign-in and arrange a quick meeting from any messaging thread.
Events Feed/Interests Feed
Along with the planned and new features explained here, LinkedIn is also planning to improve features such as newsfeed and Events, which was made available to users in May. With the pandemic making work-from-home offices commonplace, this feature proved successful, resulting in more than 200,000 virtual events being listed on the platform. New discovery features for finding events, easier promotion of events, increased data processes, and tracking attendees are some of the ways LinkedIn is hoping to improve this already successful feature. An "interest feed" looks to upgrade an often-congested newsfeed for users, with LinkedIn planning to offer a personalised collection of articles, posts and opinion pieces on major news events and current issues by utilising both human editors and computer algorithms.
'My Company' Page
Other notable changes that have been made recently to the platform include polls; a "My Company" tab to pages; featured media; and toggling between posting as a member or business. This last change has been a welcome addition to those who can post as part of a business or organisation, offering a seamless way to switch between personal and business channels. Polls, which LinkedIn borrowed from Twitter that introduced it in 2015, then Facebook and Instagram in 2017, may be of use to more casual users, helping you gain valuable insight from your network of followers and what they like to see, increasing your influence and visibility in turn. On the other hand, the "My Company" tab is an extension of pages for businesses, and ushers in a new space that facilitates a feeling of community amongst employees to celebrate promotions, anniversaries and key accomplishments.
These changes—some already available and others planned to be integrated soon enough—are well-timed, with LinkedIn reporting a 50 per cent increase in shared content year-on-year. With a newly simplified look and feel, the increase is a significant indicator that LinkedIn can be more than just a tool for job hunting. Users will discover there are numerous ways to be productive on the platform, making LinkedIn a diverse channel that can now be as personalised and candid as you desire.
Here at Executive Agents, we specialise in making your LinkedIn profile stand out and be seen by those who matter. Get in touch today for a free consultation.