What are Asynchronous Video Interviews?
What are Asynchronous Video Interviews?
The future (for now) is here and it's called the Asynchronous Video Interview (AVI)
It's 2023 and Asynchronous Video Interviews (AVI) are set to become a standard part of the candidate screening process. Are you ready?
There is a lot of talk about AI at the moment, most of it fuelled by the launch of open-source AI technologies such as ChatGPT and what these mean for every conceivable aspect of human life, including recruitment. Apart from acknowledging that AI is a major disruptor, no one really knows its long-term implications. In the job market, however, there are some short-term certainties, one of them being the Asynchronous Video Interview (AVI). Never heard of it? Well, read on. This post will help get you up to speed with the changes that are afoot and provide pointers for putting your best foot forward in this brave new application format.
What are Asynchronous Video Interviews
and do they signal the end of the CV?

The Asynchronous Video Interview (AVI) is a one-way, automated interview platform that allows candidates to film themselves responding to a set of role-related questions and to send the video on to an employer or recruiter. This might seem like good news for those of us who hate writing CVs and flourish in face-to-face and online interviews, but it's not quite that straightforward.
Because AVIs are a bit like online interviews, the techniques that are helpful for Zoom will also apply here. (See Insights – Lights, Camera, …Zoom!) There are two crucial differences, though. The first is that AVIs are short – very short. The second is that AVIs are designed for AI analysis, rather than for discussion and review by a panel of human interviewers. The upshot is that carefully curated content is more central to a strong performance in an AVI than the gift of the gab. Luckily, your intrepid team at Executive Agents has gone where few have gone before to ensure even the cold eye of Artificial Intelligence is wowed by your performance.
Prepare Content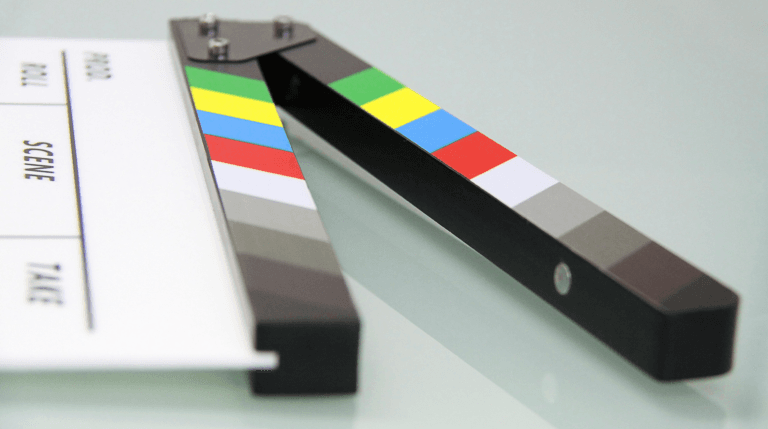 The AVI format does not favour spontaneity. Also, and unlike a real-time interview, you will be given minimal time (around 60 seconds) in which to answer each question, so preparation and practice are essential. We recommend drafting responses to the kinds of questions typically asked in job interviews such as 'What is your interest in the role?'  and 'What value do you believe you add to the organisation?' Ideally, these responses will refer to specific examples that demonstrate your strengths and your abilities to drive improvement and grow.
Avoid Overstuffing; and Rehearse
Did we mention you will have minimal time in which to answer each question? Make sure the responses you draft are brief and contain only the information most relevant to the question at hand. Practice saying the responses out loud, focusing on one example for each and a calm, steady delivery rather than a jam-packed stream of ideas presented at breakneck speed.
Dress Nicely
AVIs are particular about dress and overall presentation but that doesn't mean you need a personal stylist. This writer-guinea pig recorded one AVI with a ponytail, a gingham scarf and a collarless top, earning me 52 per cent for dress and 39 per cent for presentation. Methinks, dear reader, you can do a lot better by simply sticking to the basics of formal office attire: a plain, collared shirt with a smart jacket or coat and neat hair that doesn't swing around when you move your head.
Be Authentic
The intelligence is artificial but the data it analyses is real meaning that, as with a real-time job interview, a sense of your authenticity is key. In our experiments, we scored low in a category titled 'Sentiment' which makes sense, because our applications were make-believe. The message is clear for genuine applicants: scoring high in categories such as 'Sentiment' will come down to your ability to convey your belief in the role and your suitability for it. To some extent, this will be embedded in the responses to the questions but there may be gestures or words that you can adopt to ensure your authenticity shines through.
Google
If you know the name of the AVI being used, try googling the location of the design team and the market for which it has been designed. The Executive Agents team suspects that cultural differences may account for lower scores in behavioural areas. We don't have the evidence to back this up – yet – but it's hard to imagine an AI trained on US workplace data rating modesty or reserve highly.
For the foreseeable future, it's likely that AVIs will become a recruitment commonplace but don't throw out your CV yet. Hybrid processes that take a multifaceted approach to hiring are also set to become ubiquitous: having pertinent, well written materials on hand will be as crucial for a strong application as visual and audio presentation skills.
Get in touch with Executive Agents now for the full suite of products and services essential for showcasing you at your best on all fronts.
https://executiveagents.com.au/wp-content/uploads/2020/09/Untitled-4.png
886
1587
Nick Hurley
https://executiveagents.com.au/img/logo.png
Nick Hurley
2023-08-09 22:07:54
2023-09-29 21:14:55
What are Asynchronous Video Interviews?
Why You Need Professional Job Interview Training
Four Reasons Not to Use ChatGPT For Your Resume